Opportunities
All openings for opportunities with Studio 180 will be posted here. Check back regularly!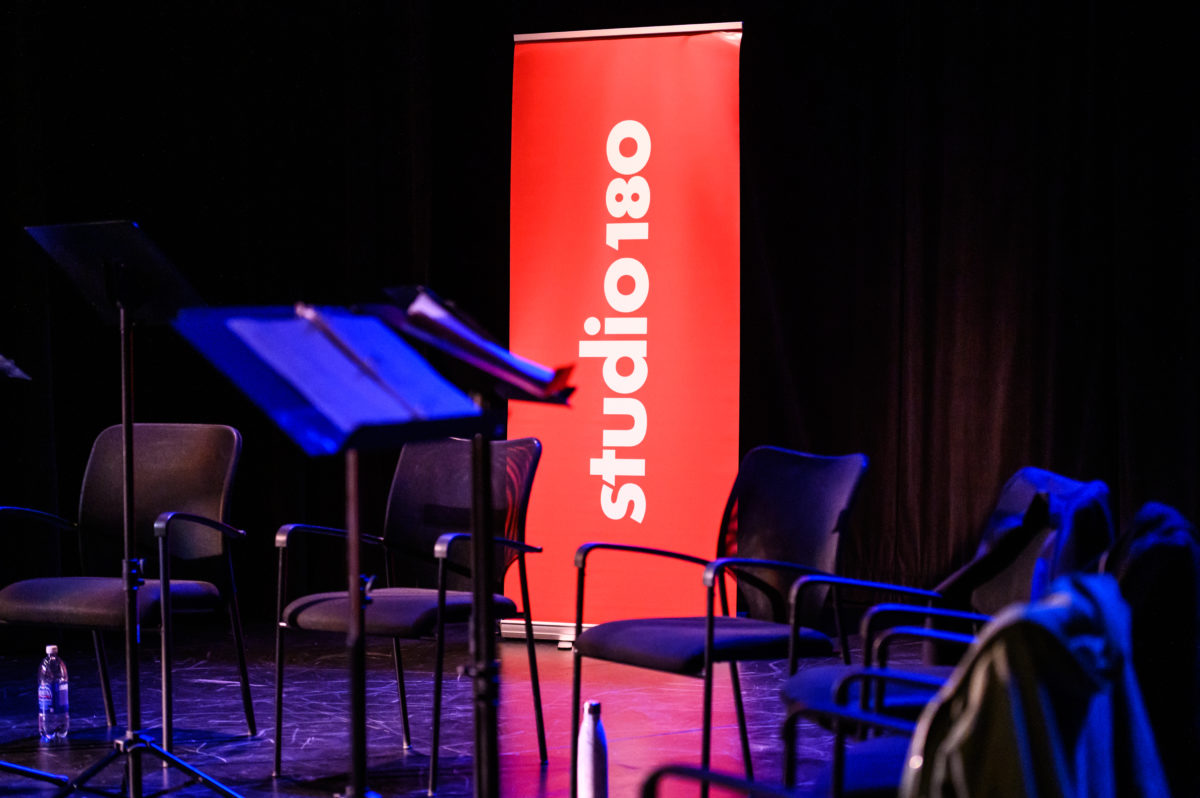 RECOMMENDER GRANTS FOR THEATRE CREATORS
Deadline: November 19, 2021 @ 1PM EST
Studio 180 Theatre has once again been invited to be a third party recommender for the Ontario Arts Council's Recommender Grants for Theatre Creators program. We're seeking submissions from playwrights and collectives developing work that engages audiences and invites them to become part of an ongoing dialogue about issues and ideas of social relevance. Submissions may range from new, unexplored ideas to scripts further along in the development process, but in each case the funding priority will be to "buy time" for writers and artists to pursue, hone and explore projects that function as more than mere entertainment. Our focus is to support text-based proposals that reinforce Studio 180's commitment to provocative and insightful explorations of contemporary social and political issues.
Grant requests may range from a minimum of $1,000 to a maximum of $3,000. Studio 180 reserves the right to recommend artists for funding at a lesser amount than requested.
PLEASE NOTE: All artists will submit applications to recommenders through Nova, OAC's online application and grants management system. Applications outside of Nova will not be accepted. Some exceptions may be possible based on OAC's Inclusive Application Process Policy.
The Nova application is a standardized form which will permit you to submit a resume and writing sample. You will also have the opportunity to answer some questions regarding your work in progress. We are interested in learning about you, your idea and how you hope it will affect audiences. Use these questions to let us know what your project is all about and why it should be of interest to us.
Questions regarding Studio 180's priorities and involvement in the program can be directed to Associate Artistic Director, Mark McGrinder at mark@studio180theatre.com. Questions regarding the NOVA system should be directed to the Ontario Arts Council.
ALL SUBMISSIONS MUST BE SUBMITTED TO THE NOVA SYSTEM NO LATER THAN 1:00 PM EST NOVEMBER 19, 2021.
For program guidelines and further information about the Recommender Grants for Theatre Creators program, please visit the Ontario Arts Council site. All applicants will be notified of results via the NOVA system no later than December 31, 2021.
2020/21 recommendations
The projects that earned our recommendation in 2020/21 were:
Ghazal Azarbad & Marie Farsi – REAL
Marie Beath Badian – Common Part III: Chester Breaks His Glasses
Katia Café-Fébrissy – A Summer With My Karen
Sara Farb – Love Us Most
Rebecca Gibian & Natasha Mumba – Sarah Forbes Bonetta
Caroline Toal – Survivors
Taylor Trowbridge – Tool For Rebellion
Our deepest gratitude to the Ontario Arts Council for making this program possible and for allowing us to be a part of it once again. We look forward to adding to our list of worthy recipients and to discovering more of what Ontario's theatre creators have to offer.