Four MINUTES Twelve SECONDS
By James Fritz
Directed by Mark McGrinder
April 20 – May 12, 2024
Tuesday - Saturday at 7:30 PM
Saturday and Sunday matinees at 2:00 PM
Tuesday and Wednesday student matinees at 1:00 PM
Tarragon Theatre
Extraspace
30 Bridgman Avenue
He says they all do it. These kids, you know, they've got their phones. Film everything. Can't say I blame them. I would at that age.

David, Four Minutes Twelve Seconds
Di and David have devoted their lives to giving their son, Jack, every opportunity they never had. But a startling incident outside the school grounds threatens to ruin everything they're striving for. As events begin to accelerate, Di and David begin to question whether they can trust Jack, his closest friends, or even themselves.
Studio 180 Theatre returns to Tarragon with the Canadian premiere of James Fritz's taut, darkly comic, and deeply provocative Olivier Award-nominated drama. A thrilling exploration of issues of consent, privilege and the insidious opportunities new technology offers.
Audiences will be required to wear masks at the Sunday April 28 and Wednesday May 1 (7:30 PM) performances.
Written by James Fritz
Directed by Mark McGrinder
Assistant Directed by Chantelle Han
Shockingly funny.

The Guardian
Company
James Fritz
Playwright
James Fritz is a multi-award-winning writer from South London, whose plays for stage and radio include Four Minutes Twelve Seconds, Parliament Square, Ross & Rachel, Start Swimming, The Fall, Comment Is Free, Death of A Cosmonaut and Lava. He has won the Critics Circle Theatre Award for Most Promising Playwright, a Bruntwood Prize for Playwriting and the Imison and Tinniswood BBC Audio Drama Awards, the first time a writer has won both in the same year. He has also been nominated for an Olivier Award for Outstanding Achievement in an Affiliate Theatre, a BBC Radio Award for Best Single Drama, and was named runner-up in the 2013 Verity Bargate Award. He is a graduate of both the Channel Four Screenwriting Program and the BBC TV Drama Writers Program and has a number of original television series in development.
---
Mark McGrinder
Director
For Studio 180: (as an actor) The Laramie Project, Stuff Happens, Our Class, Parade, Clybourne Park, You Will Remember Me, The Nether & Oslo. Mark is a Co-Founder of Studio 180 and co-ordinates the Studio 180 IN DEVELOPMENT program. He also adapted and directed Love, Dishonor, Marry, Die, Cherish, Perish for the company and has assistant directed productions of Blackbird, God of Carnage and The Laramie Project 10th Anniversary reading. Mark was a member of the Shaw Festival's acting ensemble for 5 seasons and performed in several reviews with The Second City's National Touring Company. Film and television credits include; Spotlight, Remedy, Murdoch Mysteries and Mayday.
---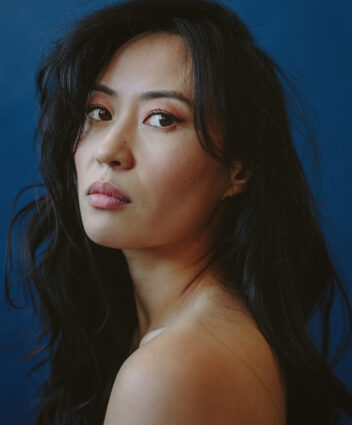 Chantelle Han
Assistant Director
For Studio 180: debut. Chantelle is an award-winning Filipina-Korean-Canadian director, actor, and producer. Last season, she was the assistant director for the Canadian premiere of Wedding Band at the Stratford Festival, as part of the Langham Director's Workshop. She also directed the world premiere productions of Freaky Green Eyes (Emma Houghton in assoc. w/ Punctuate and Edmonton Fringe), Shark Bite (Lunchbox Theatre), and The Strid (Downstage Theatre). On stage, you may have seen her in Post-Democracy (Tarragon Theatre), Strangers on a Train (Vertigo Theatre), Slipper (ATP), Medea (Chromatic Theatre), and in the national tour of Kim's Convenience (Soulpepper/MTC/Arts Club/Citadel). On screen, she won Best Lead Performance awards for her starring roles in the feature films, Peppergrass (also co-director) and Circle of Steel, and in recurring roles on series: Black Summer (Netflix), and Departure (Global).
---